Essentials for Your Social Media Crisis Survival Kit
Communicators can never be too prepared for a crisis, especially in the age of social media. Luckily, there are dozens of tools—many of them free—your company can leverage to assist in planning for and managing crisis communications swiftly and effectively.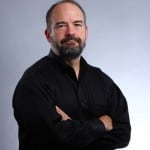 Speaking at PR News' Crisis Management Workshop on April 16 in Philadelphia, Barry Reicherter, executive vice president and senior partner/director of insights at Finn Partners, provided attendees with three key priorities for monitoring social before, during and after a crisis and an artillery of programs for each:
Social Listening
Reicherter explained that social listening can alert you to crises early, so that you can quickly determine the scale of the problem and respond appropriately. And knowing your audience is crucial to listening effectively. Persona tools like DemographicsPro and spotright, just to name two, can tell you basic details of your audience like gender, occupation and interests, so you can target your crisis communications to where your followers are.
Once you've determined your audience, it's important to key into how your brand is being discussed on the internet. There is a host of tools for this, ranging from Google Alerts, which is free to use, to Crimson Hexagon, which is not free, but its robust brand analysis features may be worth the fee depending on the extent of your crisis, Reicherter says.
Reicherter also highlighted Net Promoter Score, a relatively low-cost program that can be easily integrated into your brand's websites and email blasts to ask followers how likely they are to recommend your company to their friends and family. This is a great way to ensure you're aware of negative feedback before it hits the internet at large
Crisis Assets
Setting up dark sites—pre-formatted websites that are loaded with information before a crisis actually happens—is one of the best ways to prepare for such an event. Especially, Reicherter says, if your organization typically has a lengthy IT approval process, as we all know that crisis messaging must be sent out as quickly as possible.
Squarespace and Wix are good contenders for dark sites because they are inexpensive, easy to use and have attractive templates, but Reicherter cautioned the audience not to forget that marketing automation platforms like Marketo and Hubspot contain functionality for landing pages that can be used for crisis communications. And since it's likely your brand is already using one of these platforms, it can help you sidestep some of the hurdles that typically arise when setting up new sites.
You may also want to pay attention to your search engine marketing (SEM) and pay-per-click advertising during a crisis, Reicherter says, because most Americans turn to search engines first for any situation, and organic searches for your brand are likely to increase. Also, you may want to monitor for new keywords that accompany the crisis that you may not have previously had on your radar. And always make sure to check with your organization's ad team to make sure any ongoing campaigns will not make the crisis worse.
Lastly, Reicherter recommends using Google Consumer Surveys if your crisis has national exposure, because results are returned quickly so you can get a real-time